Shopping Cart
Your Cart is Empty
There was an error with PayPal
Click here to try again
Thank you for your business!
You should be receiving an order confirmation from Paypal shortly.
Exit Shopping Cart
Back in January I attended the KBIS (Kitchen & Bath Industry Show) in Las Vegas to keep up with the trends in the cabinet industry. The one trend that stood out most was the shift to grey as a dominant design color for cabinetry. I saw inklings of this at last years show but this year it was an avalanche. Virtually every manufacturer had a version or versions of grey in every style - traditional, old world, Shaker, contemporary and modern. Unlike past "me-too" trends where everyone had the same color of espresso or white this one implied a lack of consensus as to just what shade of grey homeowners wanted. No one company seemed confident and so they they were trying a lot of different versions. Some were beautiful, some were downright ugly and others were just so-so. Ultimately the homeowners will vote with their pocketbooks and perhaps we will see more standardized greys next year...
...or perhaps we won't see any greys at all. 
Why do I say that? In my 39 years of being in this industry I've seen a lot of trends and fads come and go (trends are long lasting, fads fizzle fast). In the 70's everything was practical earth tones, then in the 80's the shift was to easy-on-the-eyes lighter tones (as a revolt against the dark colors). The 90's saw a shift to mid-tones and artistic coloration (glazes, etc.). The early 2000's was a confused period due in part to the explosion of choices (manufacturing advances made larger color pallets more readily available) and the aftermath of the shock of 911. Then starting in 2006 we saw the shift to espresso (thanks to Ikea) and white (in 2013 50% of all cabinets sold in the US were white). And now... maybe... we are gravitating to grey. 
We've been here before. On the color radar grey briefly popped up on the screen in the mid-80's and 90's. I saw it come and then, poof! two years later it was gone. And while it has always had a following in the coastal states of New England, nowhere else that I have seen did it endure long. Why? I think because, while grey is easy to live with and calming, it is also the color of a cloudy day and, like it or not, color affects our emotions. Perhaps people walk into their two year old kitchen or bath and say, "Hey this is depressing!" 
The colors individuals, communities and nations choose reflect their mood. And while the Color Marketing Group (http://www.colormarketing.org/) dictates the colors that most manufacturers of stock goods offer you (clothing, cars, etc.) when we have choices outside their standard offering we choose the color that best reflects our outlook on life or we choose colors that we hope will cause us to change our outlook. 
Make no mistake grey will affect your mood. Initially it will calm you and in light of the constant demands on our time and attention that is a good thing. But ask yourself, "How will I see this color in two years?" before you plunk down thousands of dollars on grey cabinetry. 
There is no wrong or right answer. It is up to you. But if you are feeling somewhat overwhelmed and depressed by the world and life I strongly recommend that you don't choose grey because odds are you won't feel this way forever and you may regret your choice. 
The best way I know to make this decision is to be able to get in touch with how grey makes you feel. And a simple way to do that is to go Houzz here - http://www.houzz.com/grey-kitchen - and imagine yourself standing in a grey kitchen or bath. Enlarge the picture and imagine walking around in there two years from now. If you like how that feels go for it. If not, look at other tones. 
I just spent three days at the National Kitchen & Bath Show in Las Vegas. I go to these every five years or so to see what's up in the industry. 
The show this year was pretty good but I didn't see anything that knocked my socks off. The primary things I saw worth noting are:
> Grey seems to be the big new color in cabinetry, both grey stains and solid colors. This is the third time I've seen grey being offered in the last 38 years. The last two times it came around it lasted about two years. While I like it and think it has potential I think it will die out quickly again. The reason is that grey is the color of a cloudy (read depressing) day and people just aren't comfortable with making a long term commitment to a color like that.
> White is still reportedly the most purchased cabinetry eclipsing 50% of sales last year (!). I haven't seen this in Colorado (we did two white jobs last year) but Colorado is always two to three years behind the trend curve. The east and west coasts always start the trends and Colorado comes around eventually, albeit usually with their own version of the trend (Colorado and the mountain region is always very independent).
> Espresso continues to be the number two requested stain.
> Shaker style cabinet doors are still the most used style. Clean, simple and elegant.
> Contemporary styling - flat slab doors - in solid colors, deep, dark stains and laminates are becoming very popular and I expect will become the dominant choice in the next 3 to 5 years as the Millenials buy homes.
> Many Asian companies are attempting to establish a sales presence in the US. These companies produce their cabinet parts throughout Asia (not just China, but also Japan, South Korea, Vietnam and others), ship them by boat to the US and then assemble the cabinets here. The pricing is excellent and their strategy is to low-ball the pricing (do I hear Chinese government subsidies) to gain market share. If you are in the market for a low cost cabinet now is a good time to buy these before they have to start raising their prices (which I predict will start in 2 to 3 years). 
My concern with their products is four-fold. 1) What does sitting on a boat for 2-3 months crossing the Pacific do to the wood and the finish in the long run? 2) The environmental impact in the manufacturing countries where they have no oversight (if American manufacturers didn't have to abide by the EPA and OSHA rules they'd be able to reduce prices by 15-30%). 3) Replacement parts. I've heard stories of waiting 3 months for replacement doors and other parts. 4) Quality of the hardware. I have salespeople hounding me to buy Chinese hinges and drawer glides at 50% to 70% less but in every case I have found these products to be very cheaply made and "guaranteed to break in a year or so or your money back." Their products may look identical (to heck with the patent!) to good quality Salice, Blum, Grass and other hardware company products but the metals are definitely inferior. 
> Finally, the composite stone manufacturers like Silestone and Quartzstone have come out with fabulous new colors and patterns and real granites are dropping in popularity. 
So, my three days there was profitable but not that profitable and I won't be back for a few years. 
Good Kitchen Design
Having designed thousands of kitchens in my 37 years in this business I have seen a lot of good and bad designs. Many times when I go to a client's home and I see their existing kitchen I often wonder what the designer was smoking when they designed the kitchen. Too often I see designs that are totally impractical functionally. And very often the designer seemed more concerned with putting a lot of fancy frills that may have worked fine in a living room but made no sense in a kitchen. 
Elements of a good kitchen design
> First and foremost it should be practical and functional - "Form Follows Function" meaning that the designer should make sure the layout is very practical and only after they have done that should they make it "pretty." Many designs may be stunning but turn out to be difficult to work in and maintain. Two that come immediately to mind are massive, overly ornate range hoods that do a great job of collecting grease on the wood work and poorly designed and positioned islands that just get in the way.
> Plenty of storage space strategically placed where items can be easily reached from the point of first usage
> Adequate counter space at each of the primary work areas
> The kitchen should be designed around the individual work areas which are: 1) clean up area, 2) food preparation area, 3) cooking area, 4) storage area, 5) serving area
> Lots of drawers - 80% of what you store in your kitchen will fit better in a drawer than behind a door
> Plenty of clearance for appliance access (dishwasher, refrigerator, stove)
> Consider the traffic flow in, out and through the kitchen and assure that there will be no "traffic jambs"
> The kitchen should reflect the household makeup. A kitchen designed for a young family with 3 children will be different from one for "empty-nesters" or a single parent with 2 children
The kitchen is a constantly used central point for daily activities and should be a very comfortable environment to work and play in. The designer should listen carefully to what you want and design the kitchen for you leaving their own personal preferences and prejudices aside. (After all you have to live in this kitchen for many years not them). 
If I can help you in anyway with a design question please feel free to contact me, Geoff Dunn, at
[email protected]
 (even if you live somewhere else in the world outside of our trade area and wouldn't be purchasing our products). 
This
is very humbling. A little over two years ago I opened a website for my business, The Cabinet Guy, LLC, in order to promote my business. Since that time I've had over 10,000 visitors to my site, something I never expected (if 1,000 people had visited I would have been thankful). About 50% have been local searches in my immediate business area (Colorado front range - Denver to Colorado Springs). The other 50% have come from all over the world - New York, California, London, Moscow, Koala Lumpur, Xian, Christchurch, Paris, Bangkok, Delhi and many others.
I asked myself, "Why would people all over the world visit my site, let alone spend over 5 minutes looking through it?" It turns out, based on the statistics that my web host provides, most people were looking for pictures of kitchens which I understood completely. After all, if you are looking to change your kitchen seeing pictures is a huge help in making decisions. But what surprised and has humbled me is how many people read my pages titled
Cabinet Basics 101 
and
Kitchen Design Insight
. Apparently people from all over the world have the same questions that these two articles address.
Many clients have told me they appreciated my candor about this business and how to navigate it as a customer. Further, they were thankful for making them able to be smarter consumers. One client recently said, "You really should start a blog." I had been thinking of doing so and her suggestion gave me the push I needed.
I have always maintained that my job when working with a client is not to sell them anything. Rather, it is my job to give them enough information to make decisions
that work for them. I will attempt in this blog to provide information and insight to that end for anyone in the entire world who is interested. In my over 35 years in the cabinet business I have seen and learned a lot of things. In these blog articles I will deal with different topics. If there is a particular topic you would like me to cover or you have a specific question please feel free to let me know and I will respond as quickly as possible.
Thanks for visiting my site. Kitchens and custom cabinets are my passion. It is a privilege to share a little of what I have learned with anyone who is willing to listen!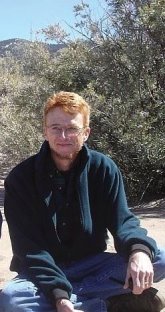 -Geoff Dunn

 

 

 

 

 

 

 

 

 

 

 

 

 

 

 

 

 

 

0

/